TV Tuesday Hot List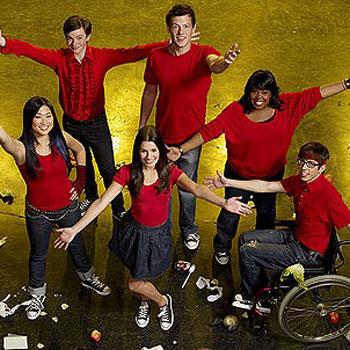 We are excited and intrigued about tonight's premiere of ABC's new sci-fi/family drama No Ordinary Family. It's about a family (headed by Michael Chiklis and Julie Benz) who develop amazing superpowers after a plane crash in the Amazon. The dad (Chiklis) has immense strength, the mom (Benz) has incredible speed, their 16-year-old daughter is telekinetic and their learning disabled son becomes a genius.
Article continues below advertisement
But, the guest stars arriving tonight on Glee are almost too much for us to handle! Britney Spears and John Stamos! A Britney cameo is worked in when Will decides he doesn't want New Directions to do a Brit routine... meanwhile, Will is incredibly jealous of Emma's new dentist boyfriend played by none other than Stamos! We like the potential for this sticky love triangle!
8pm
No Ordinary Family (ABC)
Biggest Loser (NBC)
One Tree Hill (CW)
Glee (FOX)
NCIS (CBS)
Melissa and Joey (ABC Family)
Inside the Actor's Studio: Betty White (Bravo)
9pm
Dancing with the Stars (ABC)
NCIS: Los Angeles (CBS)
Raising Hope (FOX)
Life Unexpected (CW)
Flipping Out (Bravo)
19 Kids and Counting (TLC)
9:30pm
Running Wilde (FOX)
10pm
The Good Wife (CBS)
Parenthood (NBC)
Detroit 1-8-7 (ABC)
Chopped (Food)
Sons of Anarchy (FX)
Teen Mom (MTV)