TV Thursday Hot List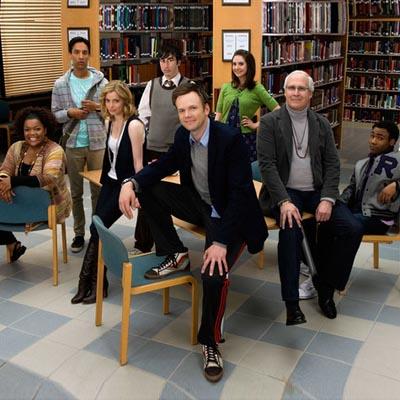 Corruption is the theme of Community this evening when some of Jeff's old law school buddies (appropriately played by Rob Corddry and Drew Carey) come to visit and drag him promptly back into old habits. The gang wants to rescue him -- but instead find themselves getting corrupted too!
And on 30 Rock, Liz gets a surge of confidence when she discovers she's suddenly turning men's heads (could it be her hot new boyfriend Carol?) and uses her power to win over a difficult editor. Meanwhile, Jack decides he needs to teach his unborn son with Avery (yay – Elizabeth Banks is appearing tonight) the ropes of life while Tracy prepares for his own wife to give birth.
Article continues below advertisement
8pm
My Generation (ABC)
Big Bang Theory (CBS)
Bones (FOX)
Community (NBC)
Vampire Diaries (CW)
8:30pm
30 Rock (NBC)
$#*! My Dad Says (CBS)
9pm
The Office (NBC)
CSI: Crime Scene Investigation (CBS)
Fringe (FOX)
Nikita (CW)
Grey's Anatomy (ABC)
Real Housewives of D.C. (Bravo)
Project Runway (Lifetime)
American Chopper: Junior Versus Senior (TLC)
9:30pm
Outsourced (NBC)
10pm
Private Practice (ABC)
The Mentalist (CBS)
The Apprentice (NBC)
Jersey Shore (MTV)
Ace of Cakes (Food)
It's Always Sunny in Philadelphia (FX)
You're Wearing That? (WE)