TV Thursday Hot List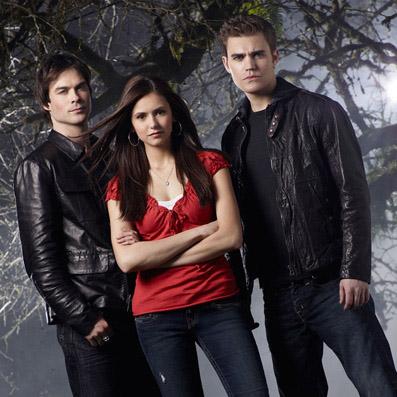 The fall TV season continues to build momentum with the return of The Vampire Diaries on the CW. We meet back up with the gang as Elena discovers her Uncle John's bloody body and learns Jeremy's fate. If that's not enough -- Damon realizes that Katherine has come back and Tyler's mysterious Uncle Mason arrives in town.
And after a week break, The Real Housewives of D.C. are back and we cannot wait to find out what on earth Michaele and Tareq could possibly be accusing Mary's daughter of doing. One thing is for sure -- a good fight that only the Housewives could engage in is a brewing!
Article continues below advertisement
8pm
Big Brother 12 (CBS)
Vampire Diaries (CW)
Extreme Cuisine with Jeff Corwin (Food)
9pm
Rookie Blue (ABC)
Nikita (CW)
Real Housewives of D.C. (Bravo)
Project Runway (Lifetime)
Bizarre Foods with Andrew Zimmern (Travel)
10pm
Jersey Shore (MTV)
Ace of Cakes (Food)
100 Greatest Artists (VH1)
You're Wearing That? (WE)