TV Thursday Hot List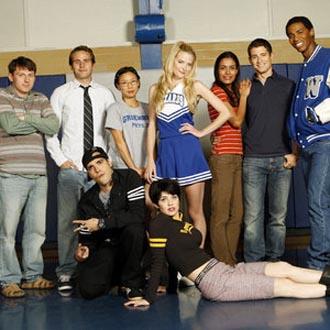 It's been a long time since we can remember a night of TV that's this big and monumental. Just be prepared to put your DVR into overdrive.
New shows include My Generation on ABC that reconnects a group of friends ten years after high school graduation. $#*! My Dad Says on CBS based on the popular Twitter feed and starring William Shatner. And, NBC adds Outsourced to their Thursday night comedy block about an American heading up a call center in India.
Article continues below advertisement
But, returning shows back in a big way too. There's Community with guest star Betty White, Liz Lemon is still dating Carol (AKA Matt Damon) on 30 Rock, we begin Steve Carell's final season on The Office, Justin Bieber guest stars on CSI: Crime Scene Investigation and after the most gripping season finale ever—we meet back up with the Seattle Grace staff on Grey's Anatomy to see how they're coping with the fatal shooting spree from last season's finale.
8pm
My Generation (ABC)
Big Bang Theory (CBS)
Bones (FOX)
Community (NBC)
Vampire Diaries (CW)
Extreme Cuisine with Jeff Corwin (Food)
8:30pm
30 Rock (NBC)
$#*! My Dad Says (CBS)
9pm
The Office (NBC)
CSI: Crime Scene Investigation (CBS)
Fringe (FOX)
Nikita (CW)
Grey's Anatomy (ABC)
Real Housewives of D.C. (Bravo)
Project Runway (Lifetime)
9:30pm
Outsourced (NBC)
10pm
Private Practice (ABC)
The Mentalist (CBS)
The Apprentice (NBC)
Jersey Shore (MTV)
Ace of Cakes (Food)
It's Always Sunny in Philadelphia (FX)
BBQ Pitmasters (TLC)
You're Wearing That? (WE)