TV Monday Hot List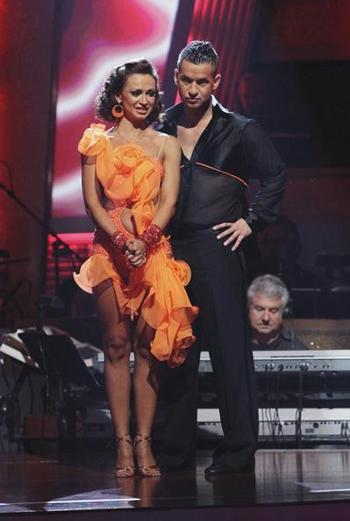 So, the Hoff is out on Dancing with the Stars -- who are your bets on for tonight? The Situation's ego was knocked down a peg or two (or three) when he was bumped to the bottom three -- can he work those abs to the top tonight? And, rumor has it that Sarah Palin is making an appearance in support of her daughter Bristol. But, the truth is, we are so happy to see Jennifer Grey back in action as she truly seems to be the one to beat!
Article continues below advertisement
And, over on Gossip Girl, school is back in session as Blair begins Columbia where of course her first order of business is to gain access into an exclusive social club. Meanwhile, Rufus decides to take action with Dan's unfortunate situation and Serena is (rightfully) distrustful of Serena. A cat fight is brewing there and we know it'll be a good one!
8pm
Dancing with the Stars (ABC)
How I Met Your Mother (CBS)
House (FOX)
Chuck (NBC)
90210 (CW)
Too Fat for 15: Fighting Back (Style)
Little People, Big World (TLC)
8:30pm
Rules of Engagement (CBS)
Little People, Big World (TLC)
9:00pm
Lonestar (FOX)
Two and Half Men (CBS)
The Event (NBC)
Gossip Girl (CW)
The Best Thing I Ever Ate (Food)
The Closer (TNT)
Quints by Surprise (TLC)
Money Hungry (VH1)
9:30pm
Mike and Molly (CBS)
10pm
Castle (ABC)
Chase (NBC)
Hawaii Five-0 (CBS)
Hoarders (A&E)
Thintervention with Jackie Warner (Bravo)
Diners, Drive-ins and Dives (Food)