TV: MONDAY HOT LIST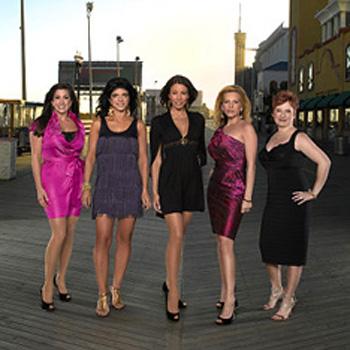 If you watched last week's epic The Real Housewives of New Jersey reunion, then you know that tonight's conclusion is guaranteed to make TV history. Kim G confronts Danielle. We get to the bottom of Danielle's beef with Ashley once and for all. And there's a promise (or maybe a threat?) that one of the ladies gets so fed up with the show that they leave for good! Whatever it is that happens—we cannot wait for the fireworks to start!
Article continues below advertisement
And fitness guru Jackie Warner takes her no nonsense approach to working out and living a healthy lifestyle with her new show Thintervention with Jackie Warner on Bravo. She takes eight pampered and overweight people and sets them on a path of fitness. Tonight she insists they all give up sugar from their diet but not everyone listens—and crossing Jackie is not something that you want to do!
8pm
Bachelor Pad (ABC)
Secret Life of the American Teenager (ABC Family)
Nickelodeon Mega Music Fest (Nickelodeon)
Little People, Big World (TLC)
8:30pm
Little People, Big World (TLC)
9:00pm
Hoarders (A&E)
The Closer (TNT)
The Best Thing I Ever Ate (Food)
Money Hungry (VH1)
Kate Plus Eight (TLC)
The Real Housewives of New Jersey (Bravo)
Anthony Bourdain: No Reservations (Travel)
9:30pm
Kate Plus 8 (TLC)
10pm
Dating in the Dark (ABC)
Hoarders (A&E)
Whale Wars (Animal)
Thintervention with Jackie Warner (Bravo)
Keeping Up With the Kardashians (E!)
Anthony Bourdain: No Reservations (Travel)
Diners, Drive-ins and Dives (Food)
Rizzoli and Isles (TNT)
Quints by Surprise (TLC)