TV Monday Hot List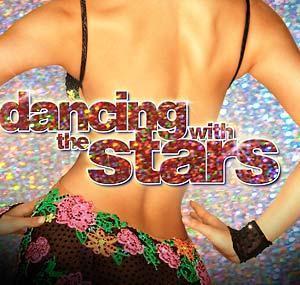 The TV viewing possibilities are endless tonight. There are FIVE series premieres -- Lonestar, The Event, Chase, Mike and Molly and Hawaii Five-O. And there are SEVEN season premieres -- Dancing With the Stars, How I Met Your Mother, House, Chuck, Rules of Engagement, Two and a Half Men and Castle. So, what do you watch?
Well, this season's competitors on Dancing with the Stars are probably some of the best yet with Bristol Palin, "The Situation" and David Hasselhoff among those putting on their dancing shoes!
Article continues below advertisement
How I Met Your Mother gets interesting with the return of Rachel Bilson. If you recall -- she's the roommate of the girl that we have yet to see but know will become Ted's future wife (and subsequent mother of his children). Will we get even a little closer to discovering just who it is that Ted marries this year?
But if you want to check out something new, our pick tonight is NBC's The Event. The show, about the ultimate conspiracy, kicks off when an average guy named Sean Walker (played by Jason Ritter) looks into the disappearance of his girlfriend while on a Caribbean cruise.
8pm
Dancing with the Stars (ABC)
How I Met Your Mother (CBS)
House (FOX)
Chuck (NBC)
90210 (CW)
Too Fat for 15: Fighting Back (Style)
Little People, Big World (TLC)
8:30pm
Rules of Engagement (CBS)
Little People, Big World (TLC)
9:00pm
Lonestar (FOX)
Two and Half Men (CBS)
The Event (NBC)
Gossip Girl (CW)
America's Best (Food)
The Closer (TNT)
Kate Plus Eight (TLC)
9:30pm
Mike and Molly (CBS)
10pm
Castle (ABC)
Chase (NBC)
Hawaii Five-0 (CBS)
Hoarders (A&E)
Thintervention with Jackie Warner (Bravo)
Diners, Drive-ins and Dives (Food)
Quints by Surprise (TLC)