TV Friday Hot List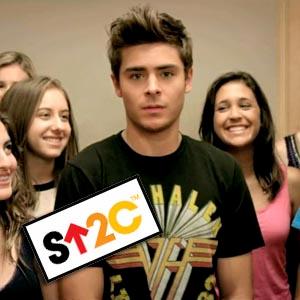 You can't miss the special Stand Up to Cancer that's airing across all the major networks tonight to raise money and awareness for cancer research. It's hosted by Katie Couric, Diane Sawyer and Brian Williams and features a star studded line up including cancer survivors like Christina Applegate, Lance Armstrong, Michael C. Hall, Fran Drescher, Maura Tierney, Ethan Zohn and more. Plus there is a musical performance helmed by Stevie Wonder with Natasha Beningfield, Queen Latifah, Martina McBride, Aaron Neville and Dave Stewart that is not to be missed!
Article continues below advertisement
And, Barbara Walters is back after her summer off to recover from her heart surgery with a new primetime special called Seven Going on Seventy. She reports on progeria, a rare disease that causes children to age rapidly.
8pm
Stand Up to Cancer (ABC, NBC, CBS, FOX)
9pm
Dateline NBC (NBC)
Blood Dolphins (Animal)
Say Yes to the Dress: Atlanta (TLC)
Ghost Adventures (Travel)
10pm
20/20 A Barbara Walters Special: Seven Going on Seventy (ABC)
The Soup (E!)
Flashpoint (CBS)
Four Weddings (TLC)
Ghost Adventures (Travel)