TV Friday Hot List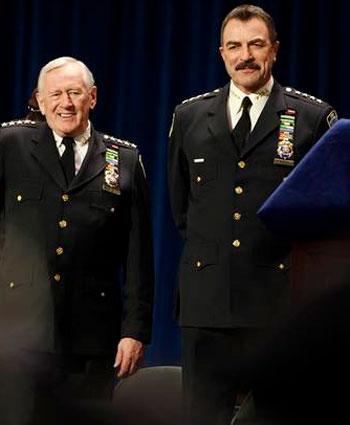 There's just one new show premiering tonight -- Blue Bloods on CBS -- and it's absolutely worth checking out. Tom Selleck stars as the NYC police commissioner and patriarch of a family of cops.
Returning series coming back this evening include Medium where Alison and her daughter share the same dream about a homeless man -- eventually leading the two of them to swap personalities.
And Smallville kicks off their monumental tenth season with Lois saving Clark's life by removing the blue kryptonite that is incapacitating him.
Article continues below advertisement
8pm
Dateline NBC (NBC)
Medium (CBS)
Smallville (CW)
Most Terrifying Places in America: Volume Three (Travel)
9pm
CSI: New York (CBS)
The Good Guys (FOX)
Supernatural (CW)
Say Yes to the Dress: Atlanta (TLC)
Ghost Adventures (Travel)
10pm
20/20 (ABC)
Blue Bloods (CBS)
Outlaw (NBC)
The Soup (E!)
Four Weddings (TLC)