Logitech's Wireless Trackball M570: A Mouse You Want Crawling Around Your Office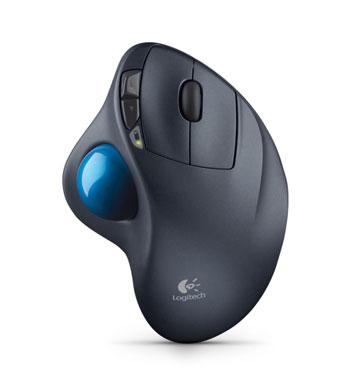 There's some things in life that have to be just right to be any good at all: a cold, fluffy pillow to lie your head on at night; the seat in your car tilted perfectly for those long, tedious commutes; a great itunes playlist you made yourself....
Another thing in life you'll spend a lot of time with: your mouse. And to get the maximum flow at the helm of your computer, you're gonna need one that's comfortable, efficient and designed to help you surf the web with the fluidity of a jazz player.
Article continues below advertisement
Walk About Case for iPad
That's where Logitech comes in with their new Wireless Trackball M570, which integrates technology with ergonomics to give you a great mouse that won't cost too much cheese (just $59.99).
The unit is equipped with a leave-in wireless receiver, long battery life and precise cursor control. It also comes with buttons to move back or forward screens, as well as a wheel for easy scrolling ability.
The trackball stays in one place, which means no pesky arm movements to toggle across your screen. And if your workspace is a little small (or cluttered), no worries, as the stationary mouse always stays in one place.