Have The Time Of Your Life -- All Over Again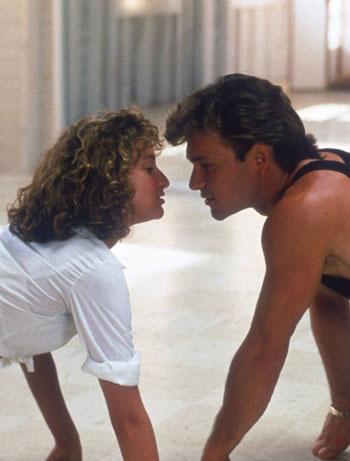 In memory of Patrick Swayze, Oscar-winning songwriter Frankie Previte is releasing the original demo recordings of the songs he wrote for the film as a digital download, with the proceeds going to the charity named for the late actor, who died last year at 57 following a valiant battle with pancreatic cancer.
The four-song release available on iTunes -- which include Previte's original demos of "(I've Had) The Time of My Life," and "Hungry Eyes" -- do not have the same vocals listeners have become accustomed to over the past 23 years: Previte and Rachele Cappelli provide the vocals on the classic ballad, which was sung by Bill Medley and Jennifer Warnes in the film.
Article continues below advertisement
Dearly Departed Celebs We Lost In 2009:
Previte told the Asbury Park Press Sunday he was inspired to keep Swayze's memory alive, and for a cause he championed.
"Forty-eight million people bought that record, so I figure we might be able to raise some money for cancer research with my demo," he said. "I called Stanford and they embraced it, and Swayze's widow Lisa Niemi gave her blessing to it."
Previte told the paper that Swayze told him his song provided he and co-star Jennifer Grey with the chemistry that's more than visible in the movie.
DWTS Season 11 Lineups Announced:
"Patrick was a really good guy -- that tender guy in the film is really who he is," he said. "That's what saddened me -- it's like, only the good die young. I know this song meant a lot to him, and it's been such a lucky thing for me. I'd be grateful if I could do something else with it that would do some good."
For more info on the demos, visit facebook.com/dirtydancingdemos; donations can be made to The Patrick Swayze Pancreas Cancer Research Fund at Stanford Center, Development Office: 2700 Sand Hill Road, Menlo Park, CA 94025.