Exclusive
Gleeks (And Cheerios)! The Long Wait Is Over!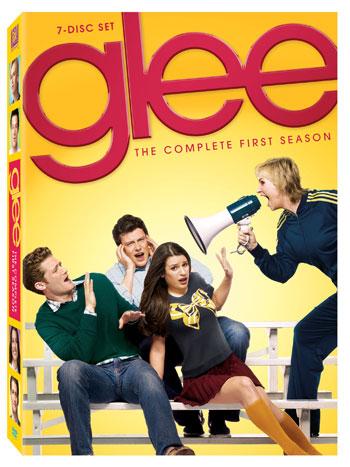 Rejoice! The collection of Glee Season 0.5 and 1.0 (all 22 episodes) are finally available in a 7-disc DVD or a 4-disc Blu-Ray on September 14 from Twentieth Century Fox Home. (The previously released Season 1 Volume 1 only has the first 13 episodes.)
Get Gleeful at the Pop Up Store
To the un-initiated, here's the chance to watch television that will make you smile, make you cry, and make you sing-along!
Article continues below advertisement
But it's the two hours of special features that make this "Complete First Season" a must-have! Packed with tons of exclusive bonus materials such as:
- The Glee Music Jukebox features the videos of all the songs included in the "Glee Brings the Funk" and "Glee: The Music, Journey to the Regionals" CDs.
- The Sing-along Karaoke shows you the words to "Alone," "Somebody to Love," "Keep Holding On," and "Don't Stop Believin'."
- Glee's choreographers teaches you the basic steps of the phenomenal "Rehab" number from the first episode.
- Glee's costumers show you how to construct the look of Rachel, Quinn, Mercedes, and Kurt-should you want to dress like any of them.
- Informative behind-the-scene comments on the Madonna episode and the intricate creation of the "Bohemian Rhapsody" number, as well as, the collection of video diaries give more insight into the camaraderie and the creative genius that exist in this tight-knit family we know as "Glee."