EXCLUSIVE AUDIO: Hear The 911 Calls Leading To 'Raising Sextuplets' Dad's Arrest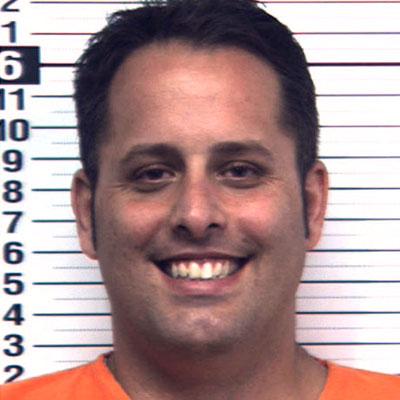 We've obtained the chilling 911 calls made by Bryan Masche's father-in-law prior to the We TV's Raising Sextuplets dad's arrest earlier this month on domestic violence charges.
911 Call - Hear the audio on RadarOnline.com
Masche, a father of 3-year-old sextuplets, was arrested in Arizona on September 11 after a major family fight in which he's accused of shouting profanities at his wife Jenny, threatening to "flatten" his father-in-law, and refusing to comply with deputies' commands.
Article continues below advertisement
We should warn you that the tapes are muddled, uncomfortable and filled with explicit language. In the first tape, we hear Masche's father-in-law describing a tense scene to the operator.
"He's holding three of the kids right now, kinds leveraging ... its all verbal ... he's just loaded up some guns in the back of his car and he had eight years of being a cop, according to him," the father-in-law said.
The second tape is even more graphic, as Masche's father-in-law is heard pleading with the 32-year-old father-of-six amid tense commotion in the background.
"Bryan come on, come on," the father-in-law said. "This is the reason I don't want you on the road ... I'm worried for your kids, Bryan."
Masche addressed the claims in an exclusive interview with RadarOnline.com Tuesday.
"I'm not a criminal," he said. "Look at my record: I was in the United States Air Force for eight years before working in pharmaceuticals. Now, I'm running my own finance company. At the moment I don't want to comment further on this incident."