TV: Wednesday Hot List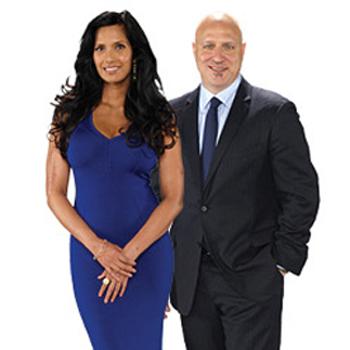 Play ball! The final six cheftestants on Top Chef: Washington D.C. are creating concessions with a gourmet twist tonight when they head to a Nationals baseball game. Players like Adam Dunn and Matt Capps make an appearance while Top Chef regular Rick Moonen is the guest judge.
And with summer winding down, we recommend doing all you can to soak up those last days of BBQ fun. To celebrate and get you in the mood, the Travel Channel's Food Wars goes to Kansas City (basically the barbeque capital of the world) for a battle between Arthur Bryant's BBQ and Gates Bar-B-Q! Yum!
Article continues below advertisement
8pm
Masterchef (FOX)
Minute to Win-It (NBC)
Big Brother 12 (CBS)
9pm
America's Got Talent (NBC)
Plain Jane (CW)
Confessions: Animal Hoarding (Animal)
Man v Wild (Discovery)
Ghosthunters International (SyFy)
Man vs Food (Travel)
LA Ink (TLC)
Dark Blue (TNT)
10pm
Top Chef: Washington D.C. (Bravo)
LA Ink (TLC)
Criss Angel: Mindfreak (A&E)
Monsters Inside Me (Animal)
24 Hour Restaurant Battle (Food)
Real World (MTV)
Psych (USA)
Food Wars (Travel)
LA Ink (TLC)