TV: Wednesday Hot List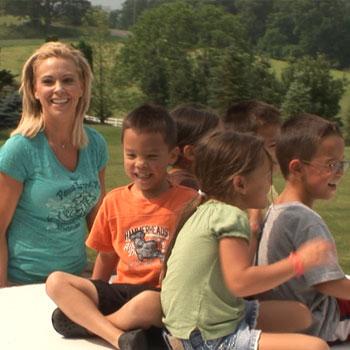 Kate Plus Eight is back tonight with two brand new episodes that show how Kate is making a go of it as a divorced mom with eight kids. First, she celebrates the sextuplets sixth birthday with a surprise party and then she starts working on projects around the house—including a manual of all the household systems.
And all hail the esteemed chefs showing up on Top Chef: Washington DC tonight! There's reigning Top Chef Master Marcus Samuelsson and DC culinary king Jose Andres judging the cheftestants on a Quick Fire to make Ethiopian food and then on an Elimination round where they must create a dish inspired by a foreign embassy!
Article continues below advertisement
8pm
So You Think You Can Dance (FOX)
Minute to Win-It (NBC)
Big Brother 12 (CBS)
9pm
America's Got Talent (NBC)
Plain Jane (CW)
Confessions: Animal Hoarding (Animal)
Top Chef: Washington D.C. (Bravo)
Ghosthunters International (SyFy)
Kate Plus Eight (TLC)
Man vs Food (Travel)
Dark Blue (TNT)
10pm
Work of Art: The Next Great Artist (Bravo)
Shark Bites: Adventures in Shark Week (Discovery)
Kate Plus Eight (TLC)
Criss Angel: Mindfreak (A&E)
Monsters Inside Me (Animal)
24 Hour Restaurant Battle (Food)
Real World (MTV)
Hot in Cleveland (TV Land)
Psych (USA)