TV: Wednesday Hot List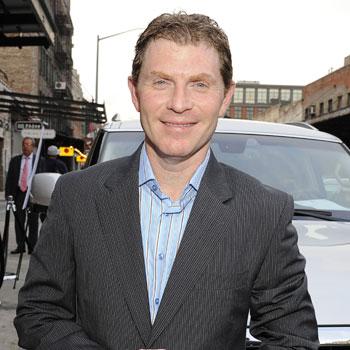 If you're hungry, then there's plenty on TV to whet your appetite tonight. On Throwdown with Bobby Flay, Bobby goes head to head with Teresa and David Matias of Teresa's Mosaic Café in Tucson. They're defending their huevos rancheros and Bobby has his work cut out for him because the Matias' huevos rancheros is listed in the book, 500 Things to Eat Before It's Too Late.
And on Top Chef: Washington D.C., "Restaurant Wars" is here! The remaining cheftestants split up into two teams and must create a restaurant from the menu down to the décor. Stopping by for a bite? Speaker of the House Nancy Pelosi - no pressure or anything, right?
Article continues below advertisement
8pm
So You Think You Can Dance (FOX)
Minute to Win-It (NBC)
Big Brother 12 (CBS)
9pm
America's Got Talent (NBC)
Plain Jane (CW)
Confessions: Animal Hoarding (Animal)
Top Chef: Washington D.C. (Bravo)
Throwdown with Bobby Flay (Bravo)
Ghosthunters International (SyFy)
Man vs Food (Travel)
Dark Blue (TNT)
10pm
Work of Art: The Next Great Artist (Bravo)
LA Ink (TLC)
Criss Angel: Mindfreak (A&E)
Monsters Inside Me (Animal)
E! True Hollywood Story: Charlie Sheen (E!)
24 Hour Restaurant Battle (Food)
Real World (MTV)
Hot in Cleveland (TV Land)
Psych (USA)
Bert the Conqueror (Travel)