TV: Tuesday Hot List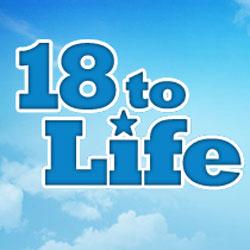 Lots of new stuff on tonight and we're psyched. The CW brings the Canadian sitcom 18 to Life to America with back to back episodes to kick things off. The adorable show is about Tom and Jessie—two madly in love 18-year-olds that get engaged much to their parents shock and dismay!
And, we "die" and think it's just "bananas" that The Rachel Zoe Project is finally back! Taylor gets fired yes fired from Rachel's team and everyone is left reeling from the drama. As a result, Rodger and Brad get promotions but then it's all hands on deck to work on a photo shoot featuring Demi Moore!
Article continues below advertisement
8pm
Breakthrough with Tony Robbins (NBC)
Wipeout (ABC)
Hell's Kitchen (FOX)
Pretty Little Liars (ABC Family)
9pm
Master Chef (FOX)
America's Got Talent (NBC)
Shaq VS (ABC)
18 to Life (CW)
Make It or Break It (ABC Family)
Gene Simmon's Family Jewels (A&E)
Hawthorne (TNT)
White Collar (USA)
Cupcake Wars (Food)
Bad Girls Club (Oxygen)
19 and Counting (TLC)
Kathy Griffin: My Life on the D-List (Bravo)
Shark Bite Beach (Discovery)
9:30pm
18 to Life (CW)
19 and Counting (TLC)
10pm
Primetime: Family Secrets (ABC)
Rachel Zoe Project (Bravo)
Teen Mom (MTV)
Growing Up Twisted (A&E)
One Big Happy Family (TLC)
Unforgivable Crimes (WE)
Memphis Beat (TNT)
Rescue Me (FX)
Covert Affairs (USA)
10:30pm
Growing Up Twisted (A&E)
One Big Happy Family (TLC)
11pm
If You Really Knew Me (MTV)