TV: Tuesday Hot List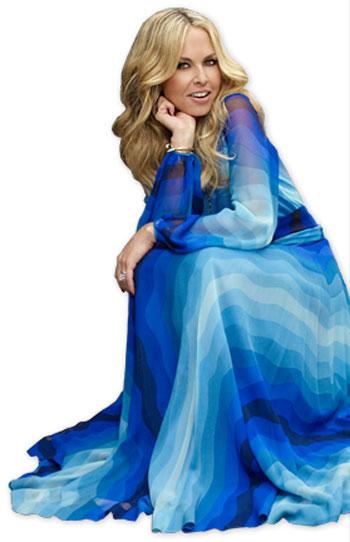 How much do we love that the "bananas" Rachel Zoe Project is back? Tonight the star power is in effect when Rachel and her team have five stars—Demi Moore, Kate Hudson, Cameron Diaz, Eva Mendes and Paula Patton—to dress for the Golden Globes. Plus, the newest associate Ashley starts at the company in the midst of all the craziness!
And, get ready for some crazy hair on Oxygen's latest reality competition Hair Battle Spectacular. Ten hair designers (yes, designers—not stylists) compete in challenges to create extreme hair creations. If you saw Chris Rock's documentary Good Hair then you know how over the top these looks can get—and that the process is just as entertaining as the outcome!
Article continues below advertisement
8pm
Breakthrough with Tony Robbins (NBC)
Wipeout (ABC)
Hell's Kitchen (FOX)
Pretty Little Liars (ABC Family)
9pm
Master Chef (FOX)
America's Got Talent (NBC)
Shaq VS (ABC)
18 to Life (CW)
Make It or Break It (ABC Family)
Hawthorne (TNT)
White Collar (USA)
Bad Girls Club (Oxygen)
19 and Counting (TLC)
Flipping Out (Bravo)
9:30pm
18 to Life (CW)
Gene Simmon's Family Jewels (A&E)
10pm
Primetime: Family Secrets (ABC)
Rachel Zoe Project (Bravo)
Teen Mom (MTV)
Growing Up Twisted (A&E)
Chopped (Food)
One Big Happy Family (TLC)
Unforgivable Crimes (WE)
Memphis Beat (TNT)
Rescue Me (FX)
Covert Affairs (USA)
Hair Battle Spectacular (Oxygen)
10:30pm
One Big Happy Family (TLC)
11pm
If You Really Knew Me (MTV)