TV: Thursday Hot List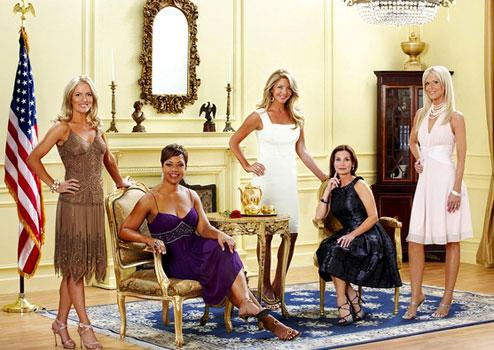 It's only episode two, so we're giving The Real Housewives of DC a chance to settle in before the major, blow-out drama begins. But tonight, Stacie has a soul food dinner party where one guest is said to stir the pot – hey, it's a start! Meanwhile, Mary struggles with her adult daughter's move back home and Michaele takes Cat and Mary horseback riding.
And even though last week was technically the season finale of Bethenny Getting Married?, the fun isn't over just yet. You have to check out the hilarious and even sentimental hour of cutting room floor footage.
Article continues below advertisement
8pm
Big Brother 12 (CBS)
So You Think You Can Dance (FOX)
9pm
Rookie Blue (ABC)
The Real Housewives of DC (Bravo)
First 48 (A&E)
Project Runway (Lifetime)
Smokin' Gun Presents: The World's Dumbest Criminals (Tru)
Burn Notice (USA)
American Chopper: Senior vs Junior (TLC)
10pm
Boston Med (ABC)
The Squad: Prison Police (A&E)
Bethenny Getting Married? (Bravo)
Jersey Shore (MTV)
Ace of Cakes (Food)
BBQ Pitmasters (TLC)
Royal Pains (USA)
Raising Sextuplets (WE)
10:30pm
The Squad: Prison Police (A&E)