TV: SUNDAY HOT LIST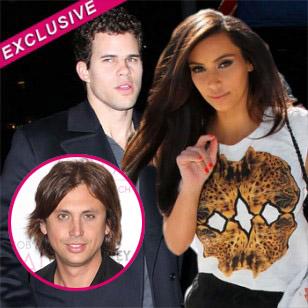 Sunday nights are always jam-packed with guilty pleasure TV viewing options—you need something to take your mind off the Monday morning blues, right?
On Kourtney & Khloe Take Miami, the tumultuous relationship between Kourtney and her baby's daddy Scott gets even bumpier when his drinking gets so out of control that Kourtney refuses to see him until he gets a handle on it.
And on back-to-back episodes of TLC's curiously good show Strange Sex, you'll learn all about what it means to have a balloon fetish while a woman who experiences pain during sex shares her story.
Article continues below advertisement
8pm
Big Brother 12 (CBS)
Rubicon (AMC)
Hannah Montana Forever (Disney)
Food Network Challenge (Food)
48 Hours Mystery (TLC)
9pm
Scoundrels (ABC)
Next Food Network Star (Food)
True Blood (HBO)
Drop Dead Diva (Lifetime)
Killer on Campus (TLC)
Bridezillas (WE)
Leverage (TNT)
I Survived (Bio)
10pm
The Gates (ABC)
Kourtney & Khloe Take Miami (E!)
The Glades (A&E)
Mad Men (AMC)
Iron Chef (Food)
Hung (HBO)
Army Wives (Lifetime)
Strange Sex (TLC)
My Fair Wedding With David Tutera (WE)
My Boys (TBS)
10:30pm
Holly's World (E!)
Entourage (HBO)
Strange Sex (TLC)