TV: SATURDAY HOT LIST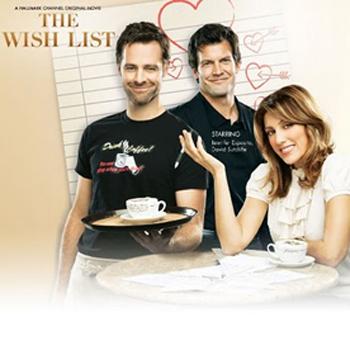 There's a heartwarming made-for-TV movie on the Hallmark Channel tonight called The Wish List. It stars Jennifer Esposito as a perfectionist looking for love so she puts together a list of all the qualities she wants her ideal mate to possess. She thinks she found the ideal mate soon after—but also finds herself drawn to a kooky barista who encourages her to loosen up!
Animal Planet premieres a new and entertaining show called Bad Dog! that highlights outrageous moments of our favorite four-legged friends acting out all over the globe!
Article continues below advertisement
8pm
Bad Dog! (Animal)
How Do I Look? (Style)
9pm
America's Most Wanted (Fox)
Persons Unknown (NBC)
Being Human (BBC America)
The Wish List (Hallmark Channel)
Whose Wedding Is It Anyway? (Style)
10pm
Pit Boss (Animal)
The Dish (Style)