TV: Saturday Hot List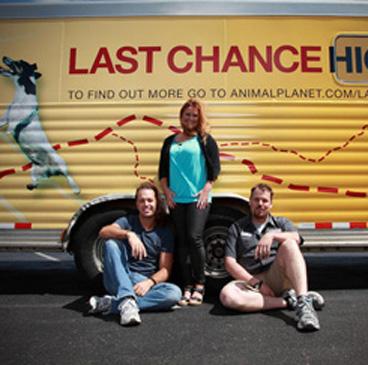 If you haven't watched the heartbreaking series Last Chance Highway on Animal Planet yet—make tonight your night. It's about an animal rescue specialist named Shelly who rehabilitates animals (and finds them homes) that wouldn't make it otherwise. Tonight she works with a litter of puppies suffering from skin disease.
And the Style channel has the perfect programming to your your Saturday night fun. First on How Do I Look?, a rebellious punk gets a makeover and then there's a familiar face on Whose Wedding Is It Anyway? when Survivor: Fiji winner Earl Cole plans his Hawaiian wedding.
Article continues below advertisement
8pm
Persons Unknown (NBC)
Last Chance Highway (Animal)
How Do I Look? (Style)
9pm
America's Most Wanted (Fox)
Whose Wedding Is It Anyway? (Style)
Cupcake Girls (WE)
9:30pm
Cupcake Girls (WE)
10pm
Pit Boss (Animal)
The Dish (Style)