TV: Monday Hot List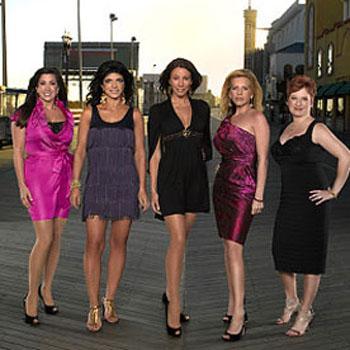 We cannot wait for what is probably the most anticipated Real Housewives reunion in the history of the show. Caroline, Teresa, Jacqueline and yes, Danielle, all gather together in the same room to hash out with fearless host Andy Cohen what really happened on this explosive season of The Real Housewives of New Jersey. No word yet on if Dina is joining in to talk about why she left—but rumor has it that Teresa and Danielle start going after each other within the first few minutes!
Article continues below advertisement
All that fighting is sure to leave you hungry -- so we recommend checking out tonight's edition of Diners, Drive-ins and Dives on the Food Network. Guy Fiery heads to family owned eateries including a Minneapolis cafeteria that specializes in eastern European sausage, a soup and sandwich joint in Kansas City and a hot dog shack in West Virginia.
8pm
Bachelor Pad (ABC)
Secret Life of the American Teenager (ABC Family)
Too Fat for 15: Fighting Back (Style)
9:00pm
Lie to Me (FOX)
Huge (ABC Family)
Cake Boss (TLC)
The Closer (TNT)
The Best Thing I Ever Ate (Food)
Money Hungry (VH1)
Kate Plus Eight (TLC)
10pm
Dating in the Dark (ABC)
Fashion Police (E!)
The Real Housewives of New Jersey (Bravo)
Dance Your Ass Off (Oxygen)
Diners, Drive-ins and Dives (Food)
Weeds (Showtime)
Rizzoli and Isles (TNT)
Anthony Bourdain: No Reservations (Travel)
Quints by Surprise: 16 Months Later (TLC)
Scream Queens (VH1)
10:30pm
The Big C (Showtime)