TV: Friday Hot List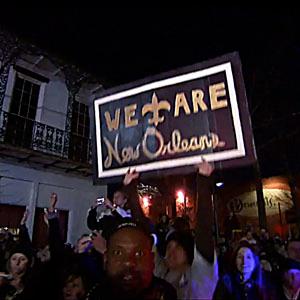 If God is Willing and the Creek Don't Rise is Spike Lee's follows up to his 2006 documentary When the Levee Broke. Airing on HBO, Lee revisits those affected by the devastation of Hurricane Katrina in New Orleans and the Gulf Coast. He speaks with public and private citizens to monitor changes and improvements in education, infrastructure, housing, the economy and more—plus assess the impact the off-shore oil rig explosion had too.
Article continues below advertisement
And, fresh off his Comedy Central roast, David Hasselhoff hosts The Gulf is Back—a tribute concert to honor the Gulf Coast residents that bounced back after the oil spill. Performers include Lonestar, Taylor Hicks, Bo Bice, Brian McKnight and more from the Mississippi Coast Coliseum in Biloxi.
7pm
If God is Willing and the Creek Don't Rise (HBO)
8pm
The Gulf is Back (CW)
9pm
Whale Wars (Animal)
Say Yes to the Dress: Atlanta (TLC)
10pm
20/20 (ABC)
The Soup (E!)
Whale Wars (Animal)
Chefs vs City (Food)