TV: Friday Hot List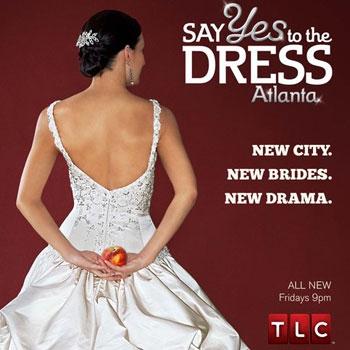 There are two sides of the wedding spectrum to check out tonight.
First, there's back-to-back episodes of Say Yes to the Dress: Atlanta. In the first episode, it's all about indecision. One bride is caught between two dresses so she flips a coin to decide while another bride can't make up her mind so she brings her opinionated mother and brother into the store. Then in the second episode, a cancer survivor finds a dress she loves but it's out of her budget while another bride loves the dress she picked out but her friends? Not so much.
Article continues below advertisement
Immediately after seeing the blissful side of weddings—TLC premieres a new show called Left at the Altar where men and women share their heartbreaking stories of how they were stood up on their, gasp, wedding day!
8pm
Big Time Rush (Nickelodeon)
9pm
Dateline NBC (NBC)
Whale Wars (Animal)
Say Yes to the Dress: Atlanta (TLC)
The Short List (VH1)
9:30pm
Say Yes to the Dress: Atlanta (TLC)
10pm
Flashpoint (CBS)
20/20 (ABC)
Dateline NBC (NBC)
The Soup (E!)
River Monsters: Unhooked (Animal)
Chefs vs City (Food)
Left at the Altar (TLC)