Suh -weet! hoops&yoyo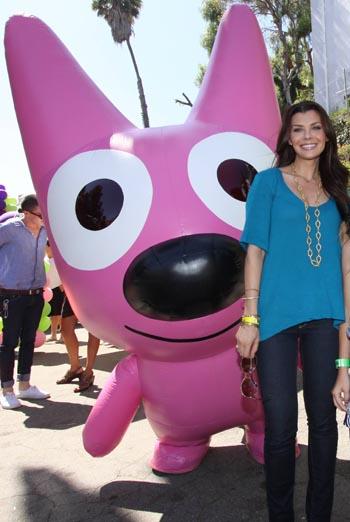 That's what hoops&yoyo fans would say when they hear the success story of these loveable Hallmark-designed characters, which started small in 2001 but have now taken over the world. To give you an idea, over 50 million free e-cards have been sent since 2004.  
These funny characters were created when artist Bob Holt was challenged to create a 4th of July e-card animation using only a firecracker. Bob started with a little green bunny he had already created at home; then the green bunny transforms into hoops, a pink kitty with enormous eyes and an unusually large head plunked on an unusually small body. When hoops eventually needed a pal, the original green bunny came back to life as yoyo.
Article continues below advertisement
If you're a fan, you know that hoops is the ultimate joker and an avid music lover.
yoyo is hoops' best friend and they go everywhere together.
yoyo is always there to help his buddy put a plan into action no matter how crazy the scheme. yoyo is also the one with the  serious sweet tooth and finds it impossible to resist candy in any form. (Like most children, we might add.)And watch for them tonight on the Teen Choice Awards. Who knows what they'll get up to!
For more from our fun friends, check out their site on Hallmark:
Actress Ali Landry (Belle Parish fashion line), visits Hallmark's hoops and yoyo at the Platinum Publicity Gift Lounge Wednesday, August 4 at the Magic Castle in L.A. The 9ft. walkabout versions of the animated hoops&yoyo online duo were giving out their most popular swag, including greeting cards with sound, in celebration of tonight's Teen Choice Awards broadcast.