STYLE: Kate Gosselin's Back To School Style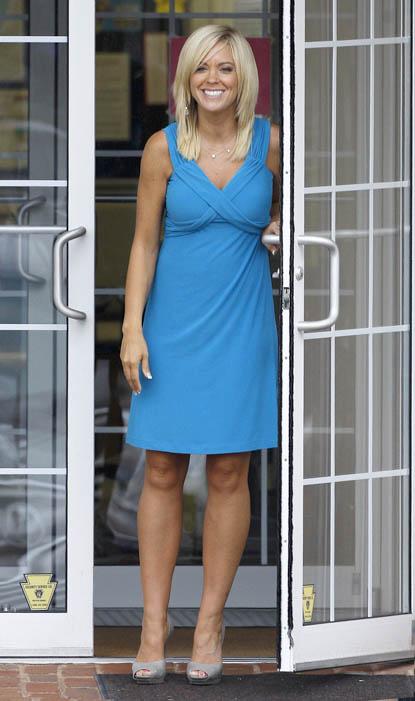 After a packed summer of vacations, on-air appearances and TV shoots, Kate Gosselin has returned to her real job as a mom - but that hasn't hampered her style.
After horrifying America with her spiky bob last summer, Kate's first stop was to the Ted Gibson salon in New York City where she emerged after five hours with a sleek, shiny blonde mid-length style.
With her hair looking perfect, it was time to flex her credit card around the malls and shopping centers of Pennsylvania!
Article continues below advertisement
The Kate Plus 8 star had a whirlwind week of shopping with the kids as she dragged them around stocking up on shoes, clothes and school supplies.
While Kate got her children's wardrobes at Target, Old Nay and Stride Rite, her chic little summer dresses and high heels look like they were bought at much trendier spots.
The reality TV mom's cool style is a far cry from maternity dresses and mousey hair that she had when Jon & Kate Plus 8 first aired on TLC.
Check out Kate Gosselin's fashionable week in our Style gallery.