Poll: Would You Rather Be Snooki, Lilo, Britney Or Vienna?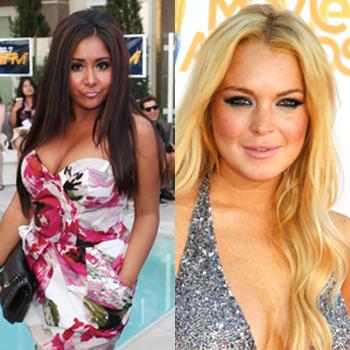 Our friends at TheFrisky.com posed their readers an interesting pop culture dilemma with this interesting question last month: Which troubled celebrity starlet would you most want to trade places with?
The options: teen mom/abstinence spokesperson Bristol Palin; the nipped-and-tucked reality personality Heidi Montag; kooky pop star Britney Spears; The Bachelor drama magnet Vienna Girardi; Jersey hell-raiser Nicole "Snooki" Polizzi, and Lindsay Lohan, whose own troubles have been well-documented right here on RadarOnline.com.
Article continues below advertisement