PHOTOS: Snooki & The Situation Fly Over The Jersey Shore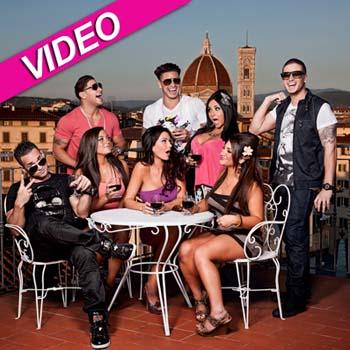 Snooki and The Situation took their roles as reality TV's hottest stars to new heights Saturday when they made their way to the Seaside Heights Boardwalk's trampoline.
There were no police, beer bongs or fistfights anywhere to be seen as Snooki and Mike challenged the trampoline, laughing non-stop.
They both did the traditional jumps and bounces but then The Situation took it a step further and tried the bungee trampoline.
Article continues below advertisement
Much to the delight of the gathered fans, his hat went flying into the crowd as he hung upside down.
All in a day's fun.