Miley Cyrus And Kanye West Catch Bieber Fever; Will Make Surprise Appearances At New York Concert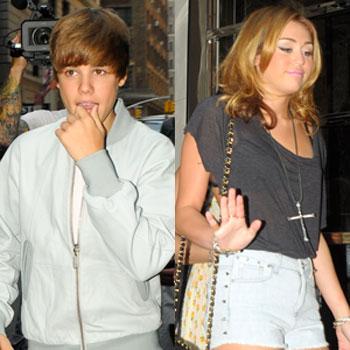 Teen singing sensation Justin Bieber's concert at Madison Square Garden in New York Tuesday is going to have some major star power for the fans.
Joining Justin on stage will be teen sensation Miley Cyrus, Boyz II Men and Usher. Is Justin trying to make Kim Kardashian jealous having the newly single Miley on stage with him?
VIDEO: Kim Kardashian & Justin Bieber Get Playful In The Surf
Kanye West will also be appearing on stage, but don't worry, he was invited and he isn't going to steal the mic from 16-year-old Bieber the way he famously did from Taylor Swift.
Article continues below advertisement