LOVE STINKS: Heidi Doesn't Hold Back In New Song Lyrics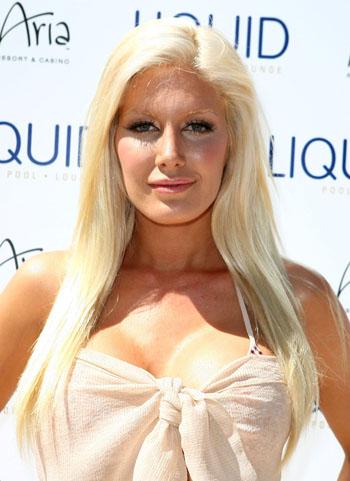 Is Heidi Montag spilling her marital secrets through song lyrics?
That's certainly what it sounds like on her Twitter. And Spencer Pratt is not going to be happy. 
Heidi is recording songs for a new album and has given a sneak peek of the lyrics via Twitter. And while no one is going to confuse her writing for that of Saul Bellow (look him up kids), she's sure to get Spencer's attention with these words:
Article continues below advertisement
"My friends are calling me everyone is telling me what you have been doing who you have been screwing.. your twisted as a liar you are gifted.
"Look at me baby how I'm doing just drop like when I'm doing hahahaha.. now he says he wants me I don't need that concrete weighing on me."
Heidi filed for divorce on July 30. She recently pulled out of a reality TV show and has been keeping a low profile publicly.
Despite the rough lyrics, Heidi has been seen hanging out with Spencer within the past few weeks, raising the age-old question, Is this all a publicity stunt?
If it is, Heidi is going all out. She tweeted more of her lyrics:
"Cause I wanna let my hair down is that alright is that ok? Ill be your blond tonight if that's what you like uhhhhh stilettos and fish nets," she wrote Monday.
"Gonna get caught sooner or later hey boy your not the one for me hey boy your not the one for me."