Exclusive
Lindsay Lohan's First Visitor — Hair Stylist-To-The-Stars?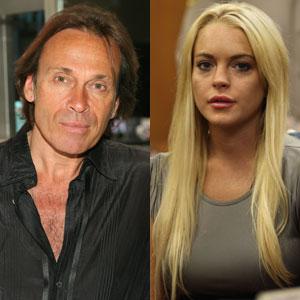 Imagine what 13 days inside the slammer would do to a jailbird's lovely locks!
An hour-and-a-half before Lindsay Lohan arrived at UCLA Medical Center to begin her 90-day detox, RadarOnline.com spotted a high-profile visitor arriving at the hospital — legendary Hollywood stylist Christophe.
We asked him if everything was OK. He smiled and said: "Yes, well it could be better."
That's not confirmation either way... but it's curious nonetheless.
Article continues below advertisement
For the record, Christophe is the man responsible for giving former President Bill Clinton the infamous $200 haircut that caused the Prez so much bad publicity during his first year in Oval Office.
He also has done the hair of stars such as Nicole Kidman, Sally Field, Goldie Hawn, Hillary Clinton, Ted Danson and Kate Capshaw.