Jersey Shore Breaks Ratings Record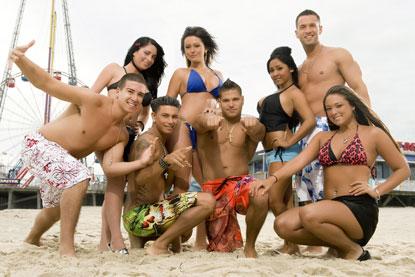 Snooki, The Situation, and the rest of the Jersey Shore crew are still very much in demand.
NEW PHOTOS: J-WOWW Caught Smooching New Man
According to official numbers released by MTV, the reality show hit a record with 5.5 million total viewers. Those figures make it a top 3 cable telecast of 2010 and P12-34.
Episode 203 delivered a series high 5.3 P12-34 rating and 5.5 million total viewers, making it the #1 telecast of 2010 with P12-34.
Article continues below advertisement
Also, for the third straight week, the GTL crew helped the show remain Thursday's #1 telecast of the day among P12-34, across all of television.