Exercise And Look Fashionable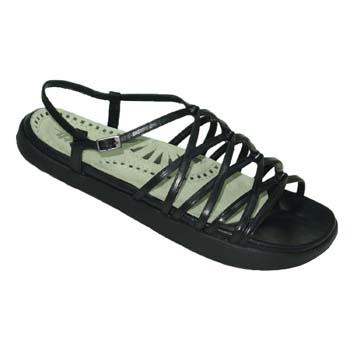 Usually we sacrifice style when we put on healthy, exercising-inducing footwear, -- you know, with the weird sole. And usually we're okay with the trade-off, except when it comes to work attire.
So imagine our delight when we got a pair of Earth Footwear to review! Check out the photo above. We wore those with our snappy, fashion-forward work outfit and they looked great. No one knew we were exercising with every step.
Article continues below advertisement
Since all Earth Footwear features a 3.7° incline, (Kalso negative heel, they call it) your body strengthens and tones as it adjusts to the incline. Once you get used to them, they're very comfortable.
Observe the "10 second rule" and you'll be dancing around the office in no time.
The 10-Second Rule
While wearing the footwear on both of your feet, stand up slowly and stay stationary for ten seconds (you'll feel an initial sensation of leaning back)
Take an additional ten seconds and allow your body to make natural adjustments (you'll feel your weight shift over the center of your feet toward your arches)
During these ten seconds, you'll also feel your head straighten, your shoulders roll back, your core muscles activate (as your spine and pelvis aligns), and your hamstring, quad, and calf muscles engage