Exclusive
EXCLUSIVE: New Jersey Governor's Office: Jersey Shore Doesn't Represent Reality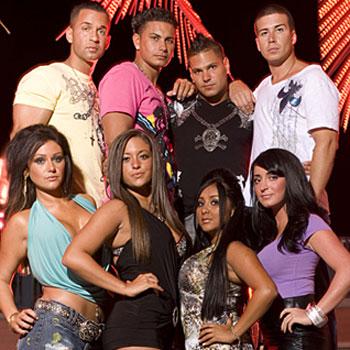 New Jersey officials want to make one thing clear: the cast of the Jersey Shore are not the only types of beachgoers hitting the boardwalk.
"They do not portray New Jersey and anyone thinking that their overblown antics are reflective of real life in New Jersey is just plain silly," Michael Drewniak, press secretary for New Jersey governor Chris Christie, told RadarOnline.com. "On a real basic level they are not even from New Jersey."
Article continues below advertisement
While the governor's office doesn't "begrudge anyone making money off entertainment,"  it wants to make clear that the, "Jersey Shore is much more represented by families and individuals that don't run around with big hair and orange tans."
Drewniak added, "We have one of the longest stretches of coast lines in the nation and if you were to travel the coast line, you would see far less people that look like those characters than the people that populate the shore in the summertime."
Kenneth Hersey, mayor of Seaside Heights (the town where the reality show is currently shooting), says they haven't had any complaints about the cast members despite Snooki's arrest last week for disorderly conduct.
While they are "keeping a close eye on the cast," Hershey stressed: "it's a free country."
We wonder how they feel about the Real Housewives of New Jersey!