Exclusive
EXCLUSIVE INTERVIEW: Lindsay's Assistant: I Love Her With All My Heart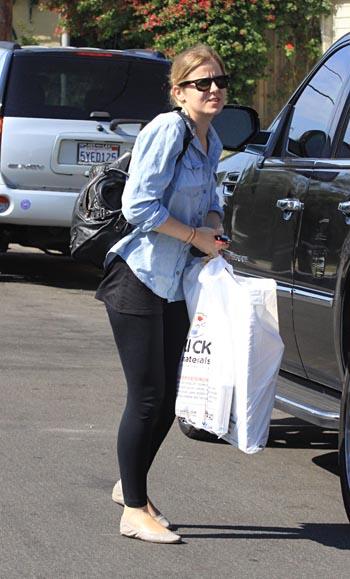 Lindsay Lohan's assistant Eleonore told RadarOnline.com in an exclusive interview that she wants everyone to know she loves Lindsay AND the actress's family.
"I love Dina and Ali and Lindsay with all my heart," she told RadarOnline.com.
Eleonore told RadarOnline.com that she was extremely upset over a report -- using an unnamed source – that claimed she was unhappy in her job.
"I never told anyone I was unhappy," she told us. "I want to help the Lohans while Lindsay is recovering.
Article continues below advertisement
"I love my job. They are like my family."
Eleonore also told RadarOnline.com: "Lindsay is doing great" in rehab.
Lindsay is in court-ordered rehab and Eleonore has been kept on the payroll, helping Dina and Lindsay's younger sister Ali. She says she has no idea why anyone would spread false reports about her.
"It's absolute nonsense, all made up," Eleonore told us. "And I'm extremely upset. I care so much about the Lohan family. Someone is putting a knife in my back.
"I have never said one bad thing about the Lohans. I don't know if someone wants to punish the family but I would never do anything to hurt them.
VIDEO: Michael Lohan Talks About Lindsay
"Why would I complain? I'm not working full-time right now and they are giving me work. Why wouldn't I help them," she asked, incredulously.