Emu: The Most Comfortable Thing you'll Ever Wear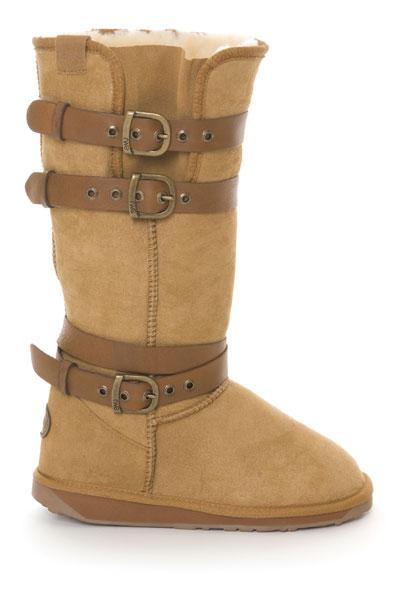 What is the prefect thing to put on after a swim in the ocean, and also in the snow after a day of skiing? Sheepskin, of course. Because of the unique breathability of the sheepskin it keeps your feet cool in a bikini and toast on an icy day.
The ingenious Australians discovered this and the sheepskins boots became insanely popular, especially after celebs were photographed wearing them. The ugg boot (not to be confused with the company of the same name ) is the most popular style and are the most comfortable thing you'll ever own. Did you know sheepskin is naturally "thermostatic" thus keeping bare feet close to your natural body temperature regardless of the temperature outside. Those sheep know what they're doing.
Article continues below advertisement
We love the Emu brand in particular for their quality, and variety. Check out some of the snazzy slippers ("Jolie")  and boot styles in our gallery:
We tried buying a cheap imitation and the boots were coarse, scratchy and our feet sweated so much we were afraid to take them off in public. (In real sheepskin there is no foot odor.) Needless to say, we learned our lesson.
If we could, we would wear our Emu's all the time. Come to think of it….