VIDEO: So You Think You Can Dance Ellen? Yes, You Can!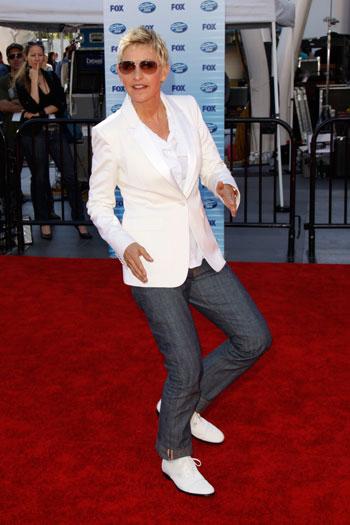 She may no longer be an American Idol judge, but Ellen DeGeneres is still keeping her hat (and her dancing shoes) in the reality television world.
On Thursday night, the comedian made an appearance on the season finale of So You Think You Can Dance. She and tWitch Boss will be doing a special dance number!
Ellen DeGeneres Quits After One Season On American Idol
DeGeneres announced her Idol departure last month after one season on the show. "Dim the lights...I've voted myself off American Idol," she wrote on her Twitter. In a statement, she explained her decision further: "I also realized this season that while I love discovering, supporting and nurturing young talent, it was hard for me to judge people and sometimes hurt their feelings.
Article continues below advertisement
"I loved the experience working on Idol and I am very grateful for the year I had. I am a huge fan of the show and will continue to be."
The finale airs on Fox at 8 PM.