Compactness, Clarity, Charity Make AblePlanet's Headphones A Winner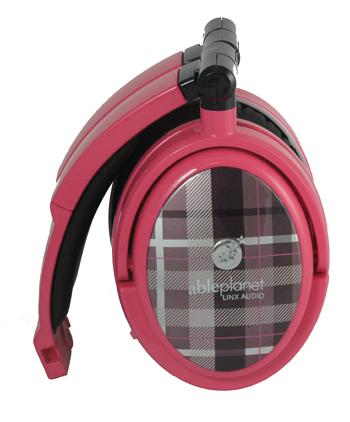 Tired of big clunky headphones you can't take anywhere? Or those minute little in-ear pieces that wear out fast and never quite fit just right?
Then check out AblePlanet's New Extreme Foldable Active Noise Canceling Headphones with Linx Audio, which utilizes the latest technology for premium sound in a convenient size that's ideal for travelers, students, gym rats or music lovers alike.
The lightweight headphones feature an adjustable headband, award-winning sound quality and clarity, patented Linx Audio technology, in-line volume control for easy adjustment to safe listening levels (Yes, no more hunting for the volume control!) and state-of-the-art active noise cancellation. The headphones come with a 1/4 home stereo adaptor and a carrying pouch.
Article continues below advertisement
In addition, ten percent of the unit's sales will be donated to support Breast Cancer charities.(The Pink Plaid ones, pictured above.)
For more info, check out www.ableplanet.com.