A Sports Bra That Goes Everywhere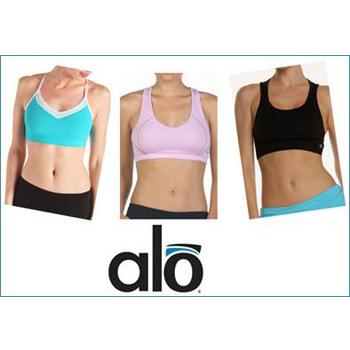 Unlike years ago, when you would go to the gym in a tee shirt and torn shorts, now work-out wear has technological advantages over plain cotton and makes a fashion statement. We already discovered the Alo yoga pants (full disclosure : we don't do yoga) which are so stylish and comfortable we wear them to work.
Review: Think Green : Alo Sport
So of course we were interested when we heard Alo makes a sports bra and got one to try out. The stylish bras come in bright colors with anti-microbial, moisture-wicking, and cool fit fabrications. The fit is very flattering and holds up on the treadmill, though if you are blessed with a bigger bosom you might need more support. I wear mine under my suit so if I temped to hit the gym on the way home…nah, never happen.
Article continues below advertisement
Priced under $40 , it's a great fit and a great deal. To view the collection, visit alo sport www.alosport.com