VIDEO & PHOTOS: The Jersey Shore Plays "I Never" On George Lopez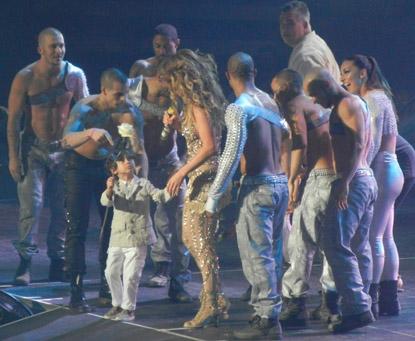 The party hard cast of MTV's runaway hit Jersey Shore invaded George Lopez's show on Monday night and they all played the drinking game "I Never" and guess what? They drank a lot!
Special guest Kathy Griffin and George peppered the group with a slew of hilarious statements like, "I never have been punched in the face by a gym teacher." In keeping with the rules of the game, because Snooki has had that happen to her - yes- you got it - she drank!
Article continues below advertisement
Then came: "I never had to stay home because I ran out of hair products." Yep, Snooki drank again, and this time, Pauly D joined her.
"I never hooked up with someone who's nickname starts with the word THE," caused the biggest laugh. Snooki and Angelina drank right away, but it was Sammi Sweetheart who hesitated, but then took a quick sip, with her boyfriend Ronnie looking on. Oh, the drama of the Jersey Shore hookups.
The new season of Jersey Shore returns to MTV on Thursday, July 29.
Lopez Tonight airs on TBS at 11pm weeknights.