TV: Friday Hot List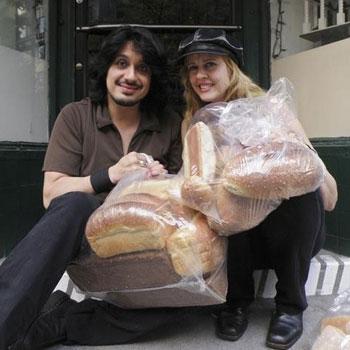 So, if nothing else, Wife Swap sure will be entertaining tonight when a family that operates an organic goat farm swaps with a wealthy family that consists of a shopaholic, workaholic mom and a stay at home dad!
On Say Yes to the Dress, there's a bride looking for a dress for her vow renewal ceremony, another whose dad has a lot of opinions during her dress shopping and finally a bride getting married for the second time and looking for her daughter's approval on the dress!
Article continues below advertisement
And, check out back-to-back episodes of the most delicious new reality shows around – TLC's DC Cupcakes. Tonight, the girls are inspired by Greek art for cupcakes they're designing for a Greek festival and then the DC Rollergirls ask Sophie and Katherine to recreate their logo out of cupcakes for the league's opening day!
8pm
Friday Night Lights (NBC)
Wife Swap (ABC)
9pm
Dateline NBC (NBC)
Whale Wars (Animal)
Say Yes to the Dress (TLC)
10pm
Flashpoint (CBS)
20/20 (ABC)
The Soup (E!)
Chefs vs City (Food)
DC Cupcakes (TLC)
10:30pm
DC Cupcakes (TLC)