Spencer Pratt Claims He's Homeless And Moves Into Hotel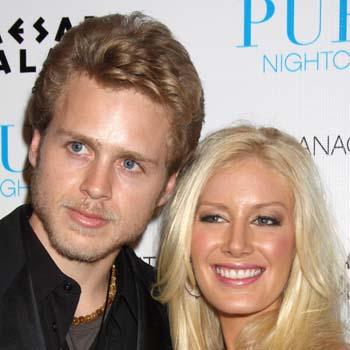 Former reality television star Spencer Pratt is claiming he has nowhere to live and has been forced to move into a hotel.
"Booking my room @Roosevelt Hotel Hollywood now that i have no place to live I think i should just move in there today stay near the action," Pratt write on his Twitter page on Monday.
Don't feel too bad for him: The Hotel Roosevelt in Hollywood has long been a hip celebrity playground from it's poolside bar and cabana rooms, the Dakota Steakhouse (a favorite of Angelina Jolie's), and the exclusive Teddy's nightclub.
Article continues below advertisement
NEW PHOTOS: Heidi Montag Post Plastic Surgery
Meanwhile, his estranged wife Heidi Montag has been enjoying her single status. "Finally the sun is out!!!! Whooooo!!!" she exclaimed on Monday on her Twitter page. She threw a dance party at her house over the weekend and added that she is "loving life."