Juno Baby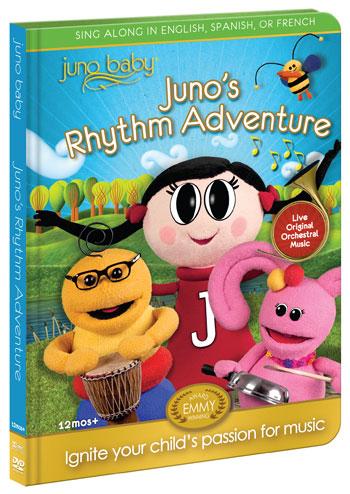 Juno Baby is a fun, musical adventure for children and adults. Created by Belinda Takahashi, an Emmy award-winning composer, it now encompasses CDs, DVDs, toys, clothing, and clothes.
Unlike so much out there on the market, it stimulates your babies/toddler creativity, while inspiring a love of music. (All Juno Baby music is performed by live orchestral musicians!)
The designs are simple and elegant - we especially like the Juno character, a wide-eyed, raggedy-Ann type character who guides her audience from baby-hood through five years of age.
Article continues below advertisement
As creative as your child, the line encourages them to discover their inner Mozart.
And for every Juno Baby product purchased, the company donates a special music education DVD to a child in need through its One For All Program. With the strong belief that "beautiful music enriches lives."
Baby yourself and check it out. www.junobaby.com.