Flipnote Presents The Most Animated App Of The Year!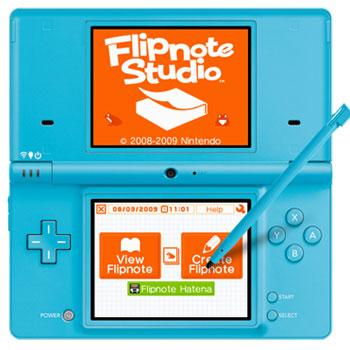 Now, you can become a master animator on the go, right from your Nintendo DSi system!
Flipnote Studio, a new app downloadable from the Nintendo DSi Shop, makes it a cinch to create, upload, and share your own animations.
Who Has A Nomination For A Teen Choice Awards?
Users also have the capability to add sound effects with the Nintendo DSi Sound application, splice photos from the Nintendo DSi Camera photo album into your animations and send them to a friend's Nintendo DSi system.
Article continues below advertisement