FIFA Soccer 11 Taking It To The Streets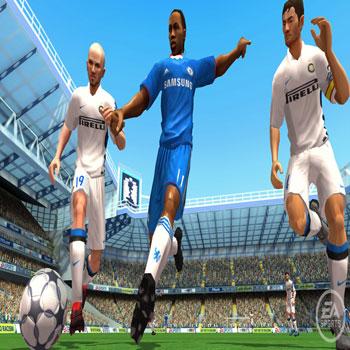 EA Sports now has two ways to play FIFA Soccer 11: first, there's the the classic 11-versus-11 matches you've come to know and love, with 30 officially-licensed leagues, 500 teams and more than 15,000 players to choose from.
Then, there's the new street soccer mode to compete in 5-on-5 street matches with the world's elite players, letting you challenge your rivals in the hottest locales everywhere from Brazil to London to France.
Article continues below advertisement
As usual, FIFA Soccer 11 Wii features numerous gameplay enhancements that bring the beautiful game to life on the console, such as an attacker vs. defender trick system that creates head-to-head battles as you move up the pitch. And for the first ever time on Wii, you can test your game in an indoor setting.
For more info, check out www.FIFA.EASports.com.
FIFA Soccer 11 on Wii will be available in stores October 4.