Exclusive
EXCLUSIVE: Vienna A Pathological Liar Says Former Pal - Her 6 Biggest Lies Exposed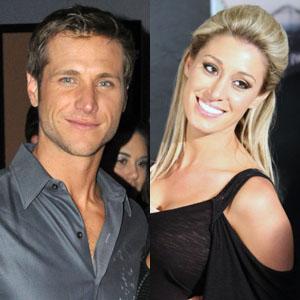 The ugly breakup of Jake Pavelka and his one-time fiancée Vienna Girardi is proving to be one of the most volatile splits in Bachelor history – spearheaded by a dramatic TV face-off – and RadarOnline.com is exclusively exposing six of Vienna's biggest lies.
Article continues below advertisement
Lie # 1- Vienna Doesn't Want Fame
Vienna claimed she "doesn't want the fame" but a former friend tells RadarOnline.com, "Vienna would get upset if Jake didn't include her, which is why he asked ABC producers to allow her to dance with him on Dancing With The Stars.
"She even auditioned at E! Entertainment to be a host, but they passed."
Lie #2 - Vienna Hates L.A.
When reports surfaced that Vienna broke up with Jake she initially said she would be moving back to Florida because she "hates" Los Angeles, yet she just took a job that will keep her in LA.
Article continues below advertisement
Lie #3 - Vienna Never Cheated On Jake
Vienna said she never cheated on Jake during their relationship, and adamantly denied doing anything more than taking a photograph with Greek star Gregory Michael, but the actor went on the record saying, "We definitely made out."
"I would go so far as to say she's a pathological liar," the insider said of Vienna. "She has been known to flub the truth and tell little white lies if she saw it would benefit her -- and to her, every lie can be justified as a white lie."
MORE ON:
Dancing With the Stars
Lie #4 - Vienna Claimed It Was Never About The Money
"It was never about the money" Vienna claimed, but her friend tells RadarOnline.com, "Everything she's done has been for money.
"She milked Jake dry by living off him, she sold her story to a tabloid for a large sum and she is supposedly demanding money upfront for anything else she does."
Article continues below advertisement
Lie #5- Vienna Statements About Her Dog
During the ABC special in which Jake and Vienna discussed their split, Vienna said he did not validate her feelings when it came to her dog being sick, but a source says, "Jake flew her dog back and forth from Florida to California on his dime.
"Now that Vienna is living in Los Angeles in her own apartment, why is the dog she loved so much still in Florida?"
Another source close to Vienna tells RadarOnline.com that her lies have become a running joke within their group of friends. "When we would hear something shocking we would ask each other who the source of the news was.
"If it was Vienna, a common reaction would be a lot of eye-rolling or little laughs."
Lie #6- Why Vienna Sold Her Story
Finally, Vienna sold her story to Star magazine because she said she needed to get her side out and wanted to beat Jake to the punch. According to the insider, "There are specific instructions with how to handle the situation in the event of a breakup coming off the show.
"Jake still has not broken contract nor has he been legally irresponsible. There are no reports of him receiving payment whatsoever from any media outlet."