Exclusive
EXCLUSIVE: Oksana's Son To Be Interviewed By Child Services Today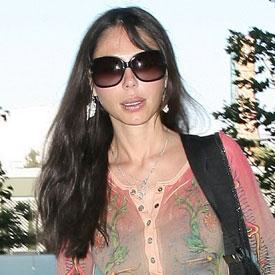 The Department of Children and Family Services will interview Oksana's Grigorieva 12-year-old son Alexander -- whose nickname is Sasha -- on Friday, RadarOnline.com has exclusively learned.
Investigators are probing the January 6 incident in which Oscar-winner Mel Gibson allegedly punched Oksana in the face, badly chipping one of her front teeth and knocking out the veneer in another front tooth.
DCFS investigators are attempting to find out if Gibson hit Oksana or their 8-month old daughter, Lucia -- and if Oksana shook the baby, as Gibson's camp has claimed.
Article continues below advertisement
RadarOnline.com has learned exclusively that Oksana was interviewed by investigators earlier this week.
EXCLUSIVE PHOTOS: See The First Photos of Mel and Oksana In a Passionate Embrace On The Beach
In that interview, the Russian musician emphatically denied ever shaking the baby, according to a source with full knowledge of the law enforcement investigation.
We're told Sasha "saw it all" in relation to the brutal confrontation at Gibson's Malibu mansion and plans to tell investigators as much.
As RadarOnline.com previously revealed, Gibson is also scheduled to meet with a DCFS investigator -- personally -- as soon as next week.