Exclusive
EXCLUSIVE: Michael Lohan Believes Kim Kardashian Can Help Save Lindsay's Life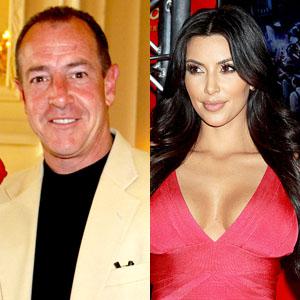 With Lindsay Lohan turning 24, many are wondering whether this year will truly be the actress' moment to renew her career and her life.
One thing Lohan seems to have already jumpstarted is the expansion of her inner circle. The starlet has been recruiting some new friends, including reality TV vixen Kim Kardashian.
Kim and Lindsay have been writing to each other affectionately on their Twitter pages, with Kim even inviting the Mean Girls star to spend the Fourth of July with her in New York City.
Article continues below advertisement
"When are we hanging out?" Lindsay tweeted on June 30, to which Kim replied, "Come to NYC for the 4th! ...if not I am home the 5th! Must hang out asap!"
Kim and Lindsay as Hollywood's new bffs? The unlikely pair has more going for it than what meets the eye according to Lindsay's dad Michael who believes Kim, 29, is the perfect person to get his daughter back on the right track.
EXCLUSIVE: Boutique Suing Lindsay Lohan, Says She Failed To Pay For Six Months
"Since the time I first met Kim 2 years ago in New York, I've thought she was a good influence on Lindsay," Michael told RadarOnline.com exclusively. "Even back then, and Kim will tell you this, I told her that I wanted her to befriend Lindsay so that she could help steer her in the right direction. I mean, look at Kim and what she's accomplished. If you watched that reality show Double Exposure… the Lindsay you saw on that show is not the Lindsay people remember at the pinnacle of her career.
Article continues below advertisement
Michael told RadarOnline.com that he hopes to get the opportunity to wish Lindsay a happy birthday in person, when he flies to LA for her July 6 court hearing.
"I hope I have the opportunity to take her to dinner for her birthday," he said. "I hope this year only brings only the best people and things into her life. But the greatest gift for her will be for her to get through her court case coming up."
Michael continued, "Lindsay can have her life back. She, more than anybody, has the power to get back on track, but she just has to do it. And I know she will."