Exclusive
EXCLUSIVE: Designer to Jersey Shore's Angelina- "I Want My Dresses Back!"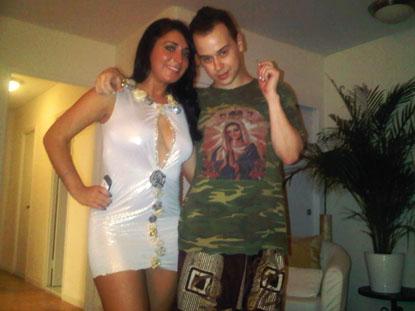 MTV Jersey Shore's Angelina Pivarnick has committed a fashion faux pas: she never returned the dresses a designer lent her for the MTV Movie Awards in June.
"She has four dresses of mine which were for the MTV awards. She came to my show for New York fashion week and she asked me to style her for the MTV awards," designer Indashio told RadarOnline.com exclusively. "I sent her an invoice and haven't heard from her."
Article continues below advertisement
EXCLUSIVE: Jersey Shore's Angelina Dropped By Publicist Over Partying And Money Disputes
Angelina ended up choosing a tube mini dress that had a metallic animal print for her red carpet look.
"I did everything to make her look the best," Indashio added, saying the missing dresses are hurting his business.
"Lisa Ray was asking for the dresses for the BET awards. I'm losing press on this and I put my heart and soul into this business," he said. "I'm going to another show next week, I want my dresses back!"
The one of a kind dresses range from $495 in value to $1,200.
"I've called her and I've called her publicist. She is ruining relationships and I really feel taken advantage of. We offered top send messenger services, I've sent her my FedEx number to send them to me. I don't know if she is new to the rodeo but if you want things you have to pay for them."
EXCLUSIVE: Angelina No Longer Living With Jersey Shore Cast Mates
Indashio's manager Anel Pla from Swap Management added to the designer's outrage saying: "We just want to do good business with people. It's a shame we have to come to this in order to get our clothes back. It's crazy."